Say hello to our little friend…
The Quaddock™ is easy to install and remove from your float. It only takes a few minutes and it's highly adaptable to any float or sleep space which has fastening points.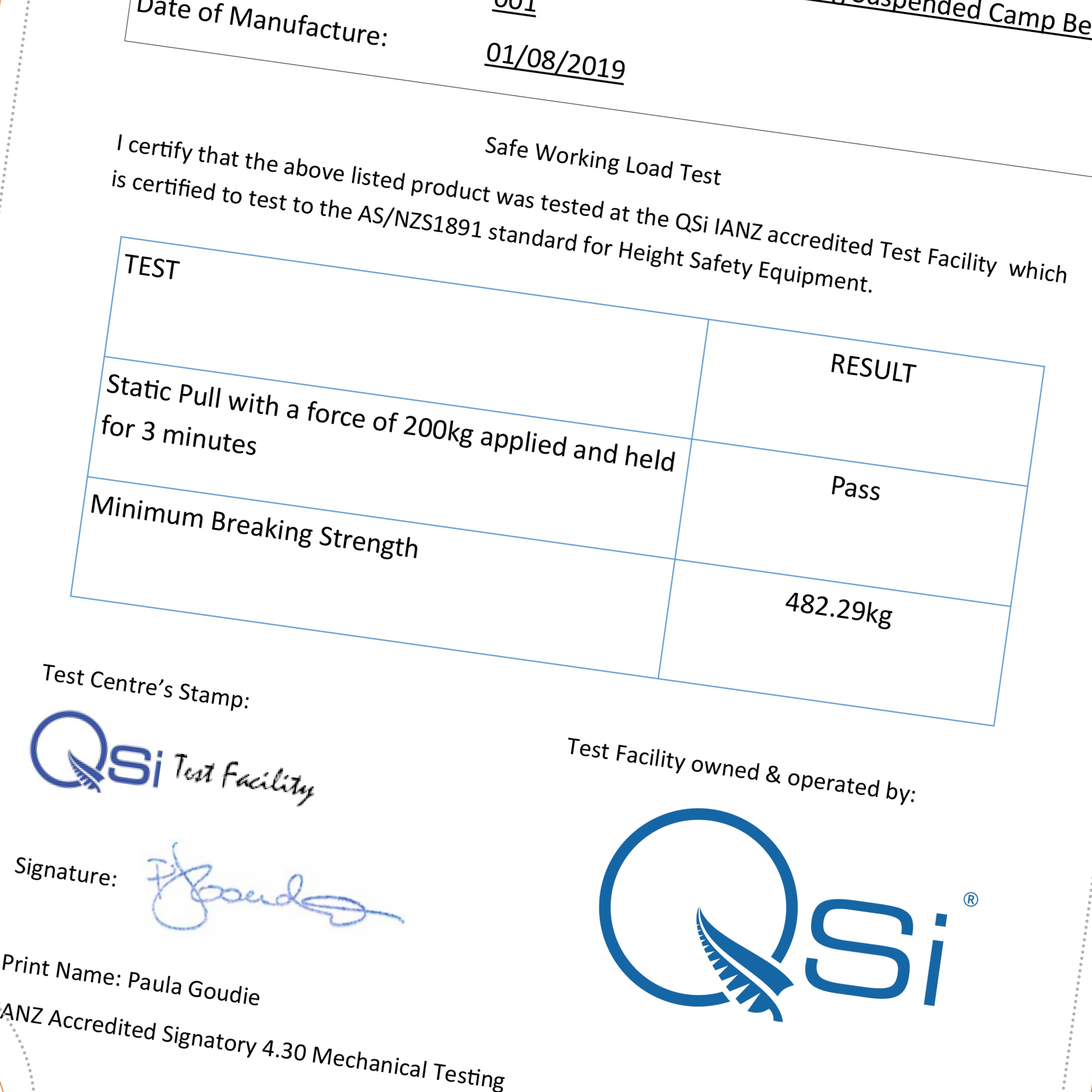 The Quaddock™ has been thoroughly strength tested by QSI in New Zealand and passed the AS/NZ1921 standard for Height Safety Equipment.
Each Quaddock™ is made from Made from tearlok® Dale Canvas - a very resilient and strong engineered canvas with a distinctive over checked yarn, specifically tailored for medium to heavy duty blankets, swags and covers.
Every Quaddock™ comes with a two year warranty against manufacturer defect and is built to last with you through the years.